---
The annual output value of yacht economy reaches 200 billion yuan, and yacht-related commercial real estate blowout
---
The annual output value of yacht economy reaches 200 billion yuan
In developed countries, yachts, like cars, are mostly privately owned. In China, more and more rich people are turning to yachts to enjoy life at sea, and the yacht economy is booming.
China's yacht industry started late, but it has developed rapidly. The world leisure yacht market will still maintain an average annual growth rate of 7% from 2009 to 2010. By 2014, the annual demand of the world leisure yacht market will reach 200 billion dollars. Compared with the average yacht per 171 people in developed countries, there is still a huge room for improvement in the per capita occupancy of yachts in China. Therefore, the commercial real estate related to the yacht economy has appreciated rapidly.
Xiangshan · China Yacht City (pure seascape store) -- Xiamen China Bay · Xiangshan International Yacht Club
Xiamen Xiangshan International Yacht Club, known as the largest international yacht club in Asia and the third in the world, is particularly worth mentioning. Xiangshan International Yacht Club is located in the Xiangshan Typhoon Shelter in the east of Xiamen Island. It is located in the core area of coastal tourism and sightseeing. It is adjacent to Xiangshan and Guanyin Mountain CBD in the north, the International Convention Center and International Tennis Center in the west, the Xiamen International Convention and Exhibition Center and the cross-strait financial center in the south, and the Xiajin Waterway is just 4 nautical miles away from Xiaojinmen. 700000 ㎡ sea area, 250000 ㎡ reclamation area, 200 million planning and design fees, 8 billion total investment, 18 international master teams, 9 top products supporting, creating an incomparably magnificent new sea world.
Xiangshan · China Yacht City (pure seascape store) is one of the supporting facilities of Xiangshan International Yacht Club. Invite the world's top brands to settle in, with yacht, sports car, private aircraft sales service as the main body, and restaurants, cafes, yacht clothing stores, navigation equipment sales stores, etc., to achieve the integration of yacht display and sales, maintenance, driving training and yacht equipment display and sales, supplemented by sports cars, private aircraft, luxury mobile products, to build China's first-class aquatic sports training and training base.
The yacht is parked at the entrance of the store, and there are few 509-seat berths left. At present, the harbor beside the exhibition center is full of luxury yachts of all sizes. China Bay · Xiangshan International Yacht Club, with 3000 tons of international cruise terminal supporting facilities, has an average annual international passenger flow of 1.2 million people, controls the dividend of 600 billion yuan yacht market, and invests in Xiangshan · China Yacht City (pure seascape store), with a return of up to 45%, and earns money as soon as you buy it.
During the founding period, the average price of pure seascape store was 20000 yuan
From November 16 to 21, 2011, Xiangshan · China Yacht City (pure seascape store) appeared at the "25th Residential Trade Fair on the West Bank of the Straits (Fuzhou)", with an average price of 20000 yuan in the initial period, which is limited to 10 days. At the same time, customers can also sign up for the "Sailing in Fragrant Hills, Passion and Enjoy" luxury yacht experience in Fragrant Hills for free.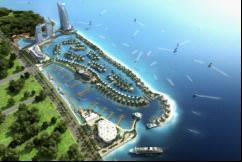 China Bay · Xiangshan International Yacht Club - Oriental Yacht City
Yachts are parked at the entrance of the store. The Xiangshan International Yacht Club harbor pool is full of luxury yachts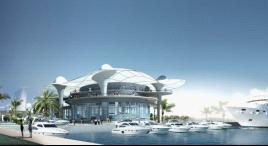 Xiangshan · China Yacht City (pure sea view store)